Scotts hairdressing was established by Leila Scott in 2006. During Leila's 24 years in the hairdressing industry, she has built up a successful, contemporary upmarket salon in the heart of Garstang. The salon's focus is for you to receive a superior service from the moment you arrive at Scotts.
We have created a warm and friendly atmosphere so that clients feel comfortable and relaxed.
We strive to provide you with a hairstyle / colour tailored to your requirements, taking into account:
Skin tone (are you cool, warm or neutral?)

Hair texture (is it fine, dense, wavy, curly or frizzy?)

Face shape (is it heart, oval, square or round?)

Lifestyle (time restraints? maintenance?)

Image (will it suit you rather than being a trend?)
Bookings are required for our complimentary consultations.
Our Stylists
_______________
Click a stylists name for more info…
Leila Scott - Salon Owner
I love my job and I hope my work shows that!
I'm a passionate hairdresser who takes pride and care in my work. Most of my clients have come to me through personal recommendations. I love to keep up to date with all the latest looks and regularly attend training courses in Manchester.
I suppose my speciality is my cutting, however, I do love to do colours as well. 
I specialise in tricky hair that needs a good shape, my attention to detail being key.
Please check out my reviews on Facebook
Appointments with Leila:
Tuesdays 9am till 8.30pm
Thursdays 9am till 6.30pm
Fridays 9am till 5pm
Saturdays 9am till 4pm
I do have a very strong following so early booking is advised (4-5 weeks in advance) and for evenings and weekends (6-8 weeks in advance)
Laura Hockings - Senior Stylist
Hi, I'd like to introduce myself, I'm Laura and I'm the newest team member at Scotts, I've been hairdressing for 10 years previously on the Fylde coast.
I've gained my PGCE in teaching hairdressing but realised that my main love is actually doing hair.
I'm the hair extension expert at Scotts
I'm trained in all aspects of hair extensions which are:
Individual keratin bonds
Weft
I-tip bonds
Taped extensions
I also specialise in wedding and occasion hair, it's a real favourite of mine getting to be part of people's special day!
I have a portfolio of my work available to look at during your free consultation.
Another favourite of mine is colour corrections, so if you've had a previous problem colour I'm the girl to talk to!
Again I'm happy to chat through your needs and desires and guide you as to how we can achieve the new look you're after.
I do all aspects of hairdressing but I've just highlighted some of my favourite things to do.
Appointments available with Laura
Tuesdays 1pm till 8pm
Thursdays 1pm till 8pm
Fridays 9am till 5pm
Saturdays 9am till 4pm
Hanah Pearson - Stylist - Make up artist
I've worked at Scotts for 4 years,  returning to hairdressing after having my family.  I love to work with long hair and my curly blowdries are always complimented on.
I really enjoy colouring and creating new and emerging fashions including balayage and colour melts.
I'm also a fully trained makeup artist so I can create a whole new you for your special event or just an evening out.
I also have just trained in Keratin blowdries which smooth and control naturally curly/frizzy hair for up to 12 weeks.  Please see our Facebook page and Instagram for the before and after pictures.
Colouring

Curly blowdries

Keratin blowdries

Long hair work

Makeup
Appointments available with Hanah
Tuesdays 9.30am till 5pm
Thursdays 9.30am till 8.30pm
Fridays 9.30am till 3pm
Ceri Dodd - Junior stylist
I've just completed my training and achieved my NVQ 2 in hairdressing this year 2019. I've worked at Scotts since leaving high school 3 years ago, during that time I've also gained a business BTEC whilst working part-time at Scotts but I found that my passion was in hairdressing.  I have now enrolled on the NVQ level 3 course as I am looking to develop my skills further, I am now starting to run my own column and I am building a clientele.  I love to colour hair and I feel I have a very good understanding of the science behind it.
I'm looking forward to attending more training courses this year.  I'm always supervised whilst working as Scotts has very high standards. Check out my prices on the price list for good savings on colours and cuts.
Appointments available with Ceri
Tuesdays 9am till 8.30pm
Thursdays 9am till 6pm
Fridays 9am till 5pm
Saturdays 9am till 4pm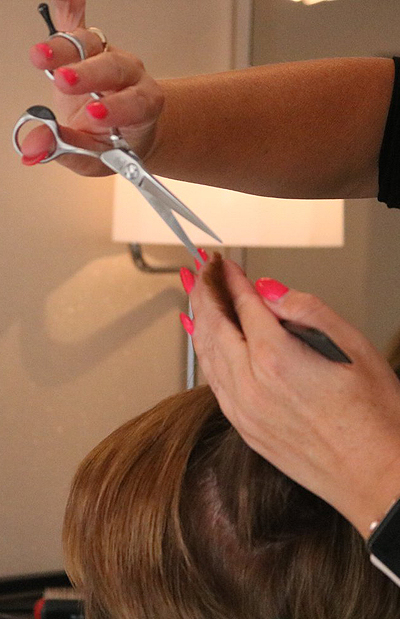 Opens in a new tab or window.
cocochoco
_______________
COCOCHOCO Keratin Treatment
The COCOCHOCO Brazilian Keratin Hair Treatment straightens your hair without any harmful effects to the structure of your hair. The application is based on keratin, a natural ingredient that restores your hair to its original healthy, silky and conditioned state. COCOCHOCO Keratin Treatment is designed for all types of hair and can be applied to virgin hair as well as for chemically treated hair. The application time depends on the length and thickness of the hair, usually, it will be between 1.5 and 3 hours.
After the application of the product, we seal it with a flat iron which hydrates the hair, provides it with moisture and creates a glossy finish. The results are immediately visible. Keratin gives your hair the healthy and youthful look we all desire.
COCOCHOCO Pure is a special edition, specially designed for bright hair (blonde hair). It will give your hair an extra gleam and extra softness that last for a longer time. COCOCHOCO Pure is specially designed to repair very damaged hair. The pure ingredients include pure Keratin protein, pure neutral water, and pure mineral silicone, which will help the Keratin to imbue to the hair, helping to repair the structure of your hair and rebuild damaged layers of hair.
FAQS – FREQUENTLY ASKED QUESTIONS
1. Can you do the treatment over Japanese straightening?
Yes. You can do the treatment over any kind of straightening.
2. Is this treatment a relaxer?
No. It is a treatment based on keratin that naturally straightens your hair.
3. Can I colour my hair after the treatment?
Yes. We recommend doing so only 2 weeks after you have done the treatment.
(For better results, we actually recommend only after you colour your hair.)
4. Can you do the treatment on top of relaxed hair?
Yes. You can do the treatment over any relaxed hair.
5. Can you do the treatment on previously chemically treated hair?
Yes. You can do the treatment over any chemically treated hair.
6. Can you do the treatment on highlighted hair?
Yes. You can do the highlights and do the treatment right after.
7. Can you do the treatment on children, if yes, what ages?
Yes. We recommend on children 10 and over.
8. Can I wash my hair after the treatment, and when?
Yes, but it is recommended to wait for 3 full days after the treatment.
9. Can I wear a ponytail or tie my hair?
No, only 3 days after doing the treatment.
10. What should I do if my hair gets wet during the first 3 days?
Blow dry immediately.
11. Can I go into the pool or ocean after the treatment?
Yes. 3 days after the treatment.
12. How long will the treatment stay on my hair?
2 months on virgin hair, and 3-4 on any other type of hair.
13. What shampoo and conditioner can I use after doing the treatment?
Sodium chloride (salt) free products only.
We recommend Pureology shampoos and conditioners which are paraben and sulphate free, available from us.
Benefits of Cocochoco keratin straightening treatment:
– Makes hair smooth and straight
– De-frizz hair
– Reduces curls
– Makes hair much easier to manage
– Smooths hair follicles
– Gives hair protein injection
– Repair damaged hair
– Makes hair look and feel healthy
– Leave hair nourished and rejuvenated
– Gives hair natural silky shine
– Helps hair growth and strengthens hair
– Suitable for all hair types ( virgin, coloured, perm, bleached, highlighted)
– Made from natural ingredients, Keratin comes from plants
– Hypoallergenic dermatologist tested
– No preservatives
– Formaldehyde and paraben free
– Doesn't damage or change the hair structure
– Cruelty-free, not tested on animals
– Vegan friendly
– Long– lasting effect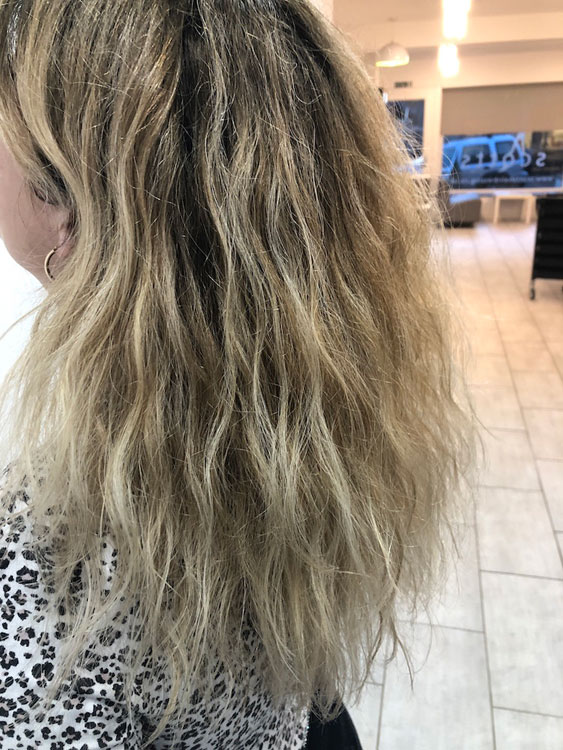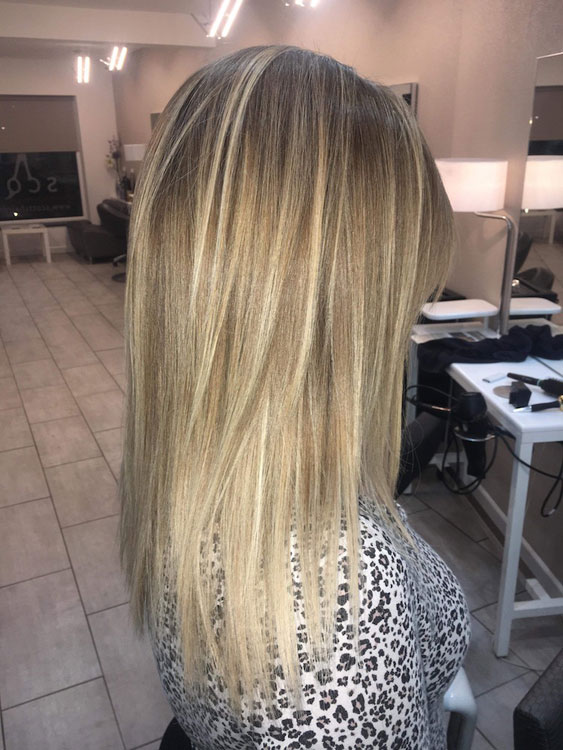 hair extensions
_______________
If you want luxurious long lasting high quality hair you have come to the right place as Scotts offer so many methods of hair extensions including:
Tiny tip hair extensions (i link, i tip)
Nano tip hair extensions
U tip hair extensions (nail tip, bonded)
Weft hair extensions
Clip in hair extensions
Closures
Tape
Full range of aftercare products
Our bonded or tipped hair extensions are made with 100% Italian keratin. This is proven both the strongest and kindest material that can possibly be used in hair extensions.
If you've ever thought about having extensions for length or thickness we can offer you the extensions to suit you.  Please ask to speak with one of our hair extension experts here at Scotts.

Contact Us


_______________
Scotts Hairdressing
3 Oak Grove, Bridge Street
Garstang, Preston PR3 1YB
PHONE:  
EMAIL:
OPENING TIMES:
Monday:  Closed
Tuesday:  9:30am–8:30pm
Wednesday:  Closed
Thursday:  9:30am–8:30pm
Friday:  9:30am–5pm
Saturday:  9:30am–4pm
Sunday:  Closed

Please complete the form below and we will contact you as soon as possible.